This one day event, organised by David Bisson, took place at the Daniel Owen Community Centre, Mold. It was very well attended and there was a lively exchange of ideas on art between artists and visitors and between artists and other artists.
PLEASE NOTE: This is not a Stuckist exhibition! The only Stuckist artist taking part is John Bourne.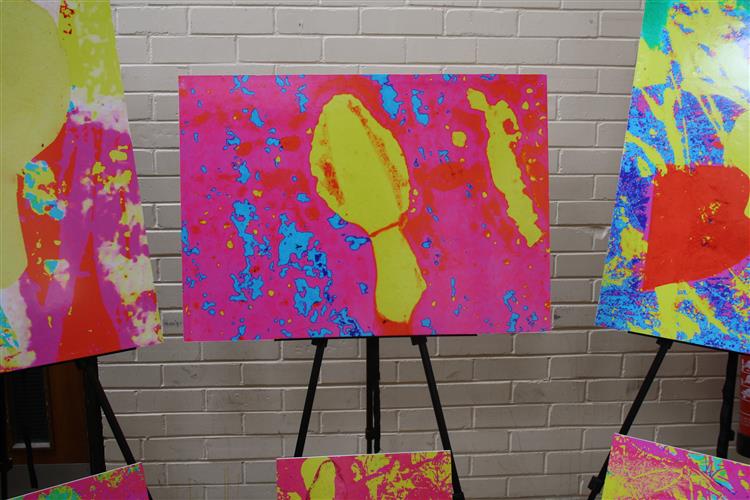 Andrea Roberts
My Studio Practice has been an investigation into a painterly process. An artwork having this quality, generally means a painting which one can see the brush strokes, and is rendered in an impressionistic way. During this practice I have experimented with photography and digital Media, as well as traditional Medias of Acrylics and emulsion, to capture these very same qualities.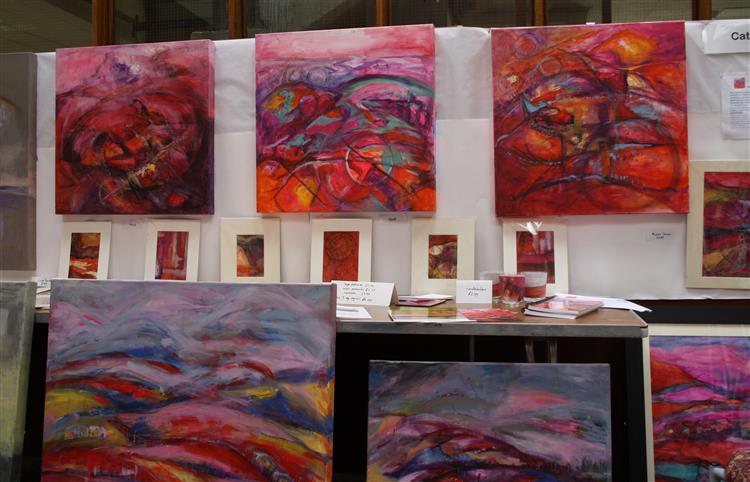 Catherine Parry
My work is a response to the world around me. I love colour, movement and texture, to create atmosphere. I draw, paint or print using a mix of materials and techniques, working on canvas or paper. I am interested in the contrast between natural and man made forms. I have a degree in Fine Art/Painting and have exhibited throughout the UK. Since 2000 I have concentrated fully on producing my work., trying to break through the boundaries imposed by having MS.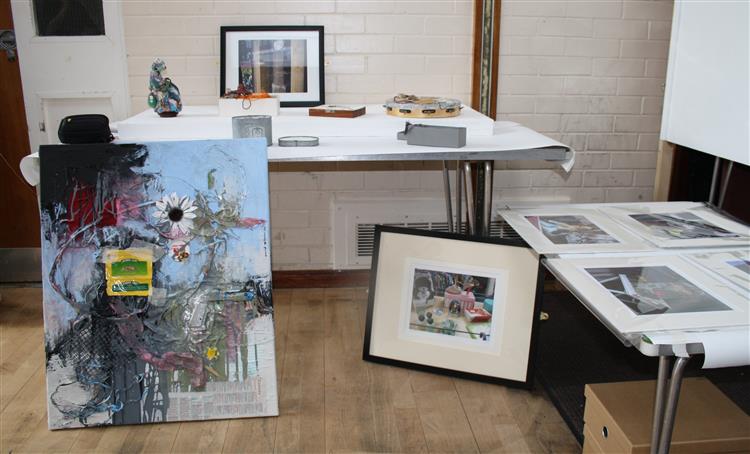 David Bisson
Art and design which utilises junk and found objects is based upon earlier artistic strategies such as collage, assemblage and bricolage, now thought by many critics and theorists to be the basis of all modern art. My current research in this field is enabling me to understand better the everyday world of objects, the transformations made of them by contemporary artists and makers, and the ways in which objects seriously intended to enhance our daily lives often appear in reality to do exactly the opposite. There are now a growing number of researchers who are engaged in this rapidly evolving area of study; one intriguing question which arises is: "Do we ultimately shape objects or do objects inevitably help to shape us?"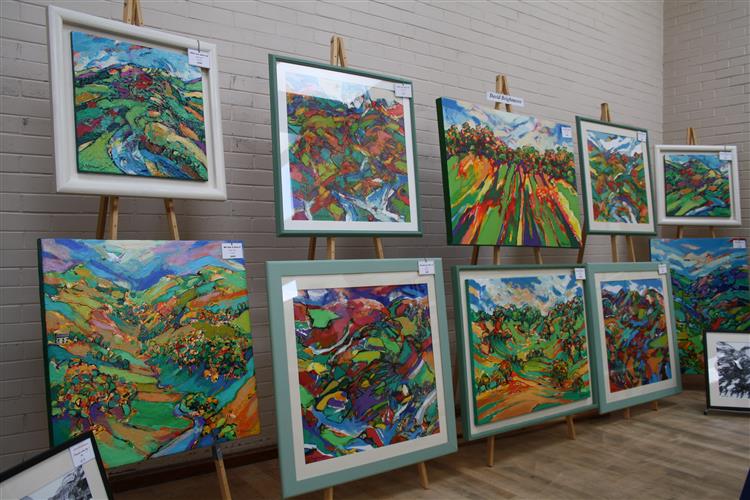 David Brightmore
Anyone who has been to North Wales will know the range of feelings that can emerge, whether stimulated by atmosphere, weather, or just the very 'presence'. If all art is some form of abstract expression then maybe mine is a search for the gestures of painting and drawing which relate to just being there. My recent work also reflects my interest in family history—hence a series of figure-scapes, searching for the rhythms of land and figure, often in primordial settings.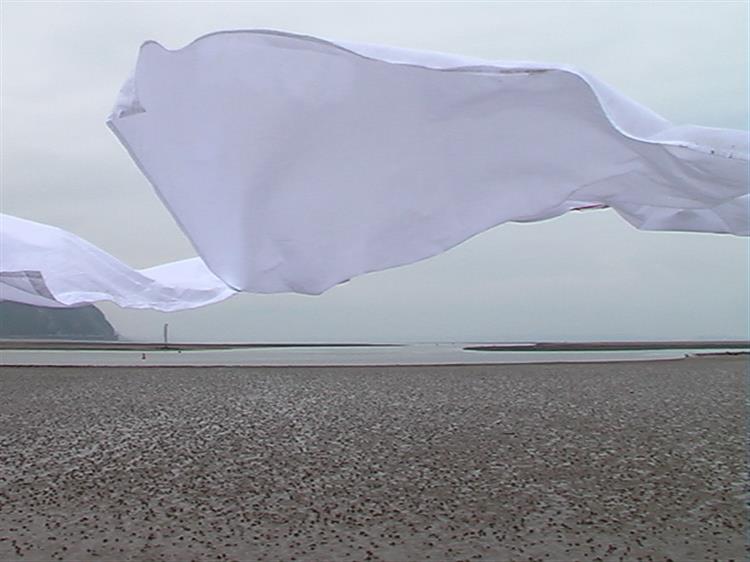 Jenni Steele - film
Doing the laundry inside and out connections are made with the natural world: clouds, birds, winds and tides. There is also the sense of being linked to the wider world via the sounds of the radio and the aeroplane. The collage of images and acoustics reflects the way that daily experience between basic, creative and contemplative states, constantly crosses over in the balancing act of home maker and filmmaker.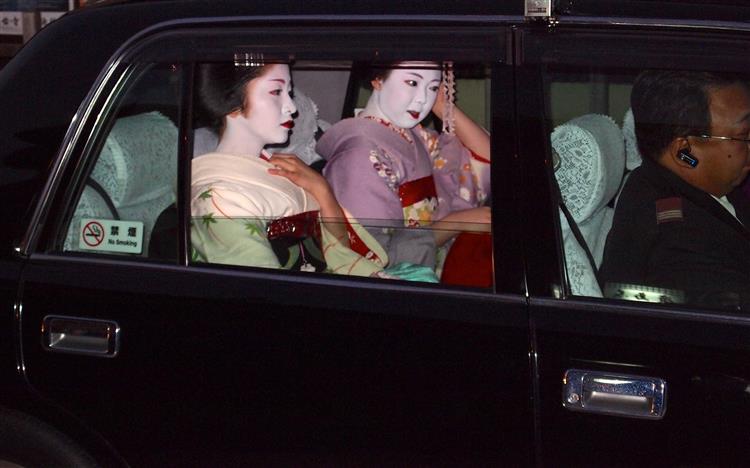 Jenni Steele - Taking Pictures of Geisha (1 minute)
People gather in a bustling street as dusk falls, eager to catch a glimpse of the elusive geisha. Visitors to the district of Gion in Kyoto are asked to act respectfully towards the artist geisha but in the frisson of the moment it is a challenge for onlookers to contain themselves.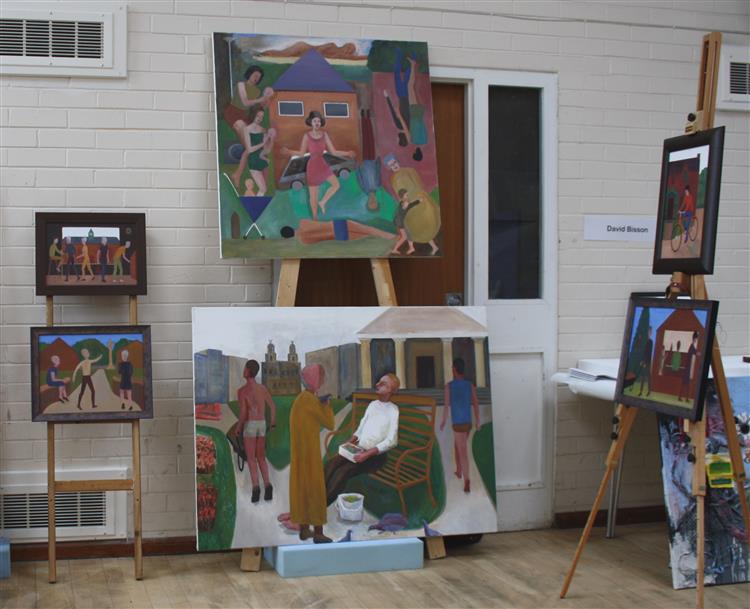 John Bourne
John Bourne made a promise to himself when he started painting full time in 1986. He promised he would make people the most important subject of his paintings. He paints people going about their everyday lives. They are shown in their houses and in the streets, parks and shops, securely rooted in their own locality. The subject is chosen with care. Often it is a memory of a particular combination of people and place. While memories like these are a starting point, Bourne is also concerned to investigate how they relate to more general aspects of life. He feels that the real point of a painting can be obscured by including too much detail. By the suppression of detail and the simplification of form, he hopes to reveal the underlying realities of the subject. Finally, he believes that painting is a vitally important form of human expression and supports and encourages the resurgence of traditional painting as the Postmodernist era draws to a close.
David Bailey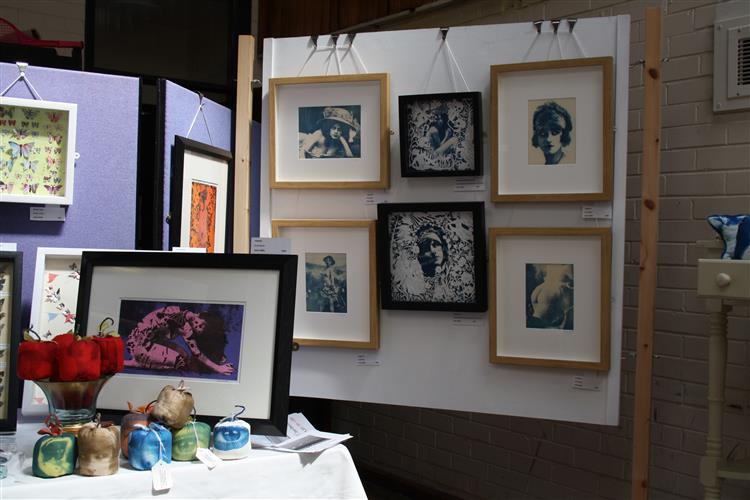 Susie Liddle
I investigate the traces left behind by those long gone from this world in an attempt to build an unknown history of people and their time. Family history, whispered stories, old photographs, collected objects and scraps of memorabilia and much of my own imaginings are gathered together. In them I confront the driving forces of sexuality, desire, fear and mortality to illustrate the beauty, vitality and allure of youth that will inevitably fade with the passing of time as surely as the seasons will change. How a life can be 'plucked' in just a single moment or wither slowly away over the years. I then present these findings and feelings in contemporary works that are also a reflection of the world today thereby linking the past with the present and evoking thoughts of the fragility and vulnerability of life and of our own impermanence.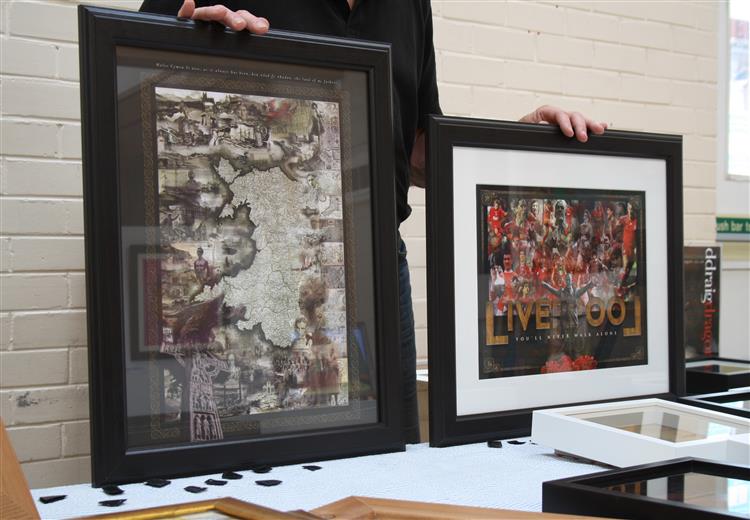 Tony Roberts
Tony is a professional designer/illustrator/artist with many years of experience in both the UK and overseas producing unique, individually designed limited edition prints of exceptional quality.. The images are meticulously crafted and presented using good quality materials. The limited edition prints are a combination of old and new photographs and illustration. The attention to detail together with the artist's natural talent, results in a desirable work of distinction. The product can be purchased framed or unframed. Categories include maps, music, sport and wildlife illustration. Commissioned work is also undertaken.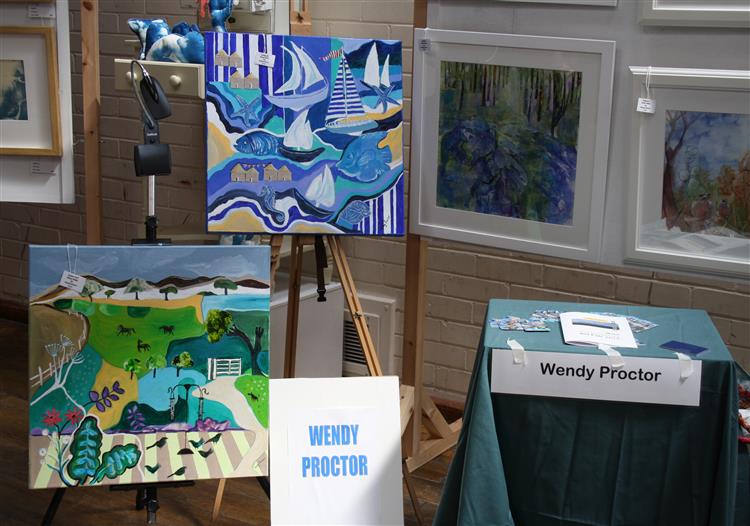 Wendy Proctor
My current work is mostly narrative/abstract. It is based on a range of ideas taken from places that I have visited, things that I have seen, and objects that I have collected. I enjoy working with a strong bright colour palette and introducing interesting textures and collaged pieces into my work. I dislike being stereotyped and prefer experimenting with a wide variety of materials.