This exciting exhibition at Ty Pawb, Wrexham was curated by Ty Pawb's new Youth Advisory Board. It includes work by: Chris Corish, John Bourne, Ceri Pritchard, James Rowley, Taylor Davies and Pete Jones. There is also a highly imaginative and poetic work about a city, by Bedwyr Williams, screened on the end wall of the gallery.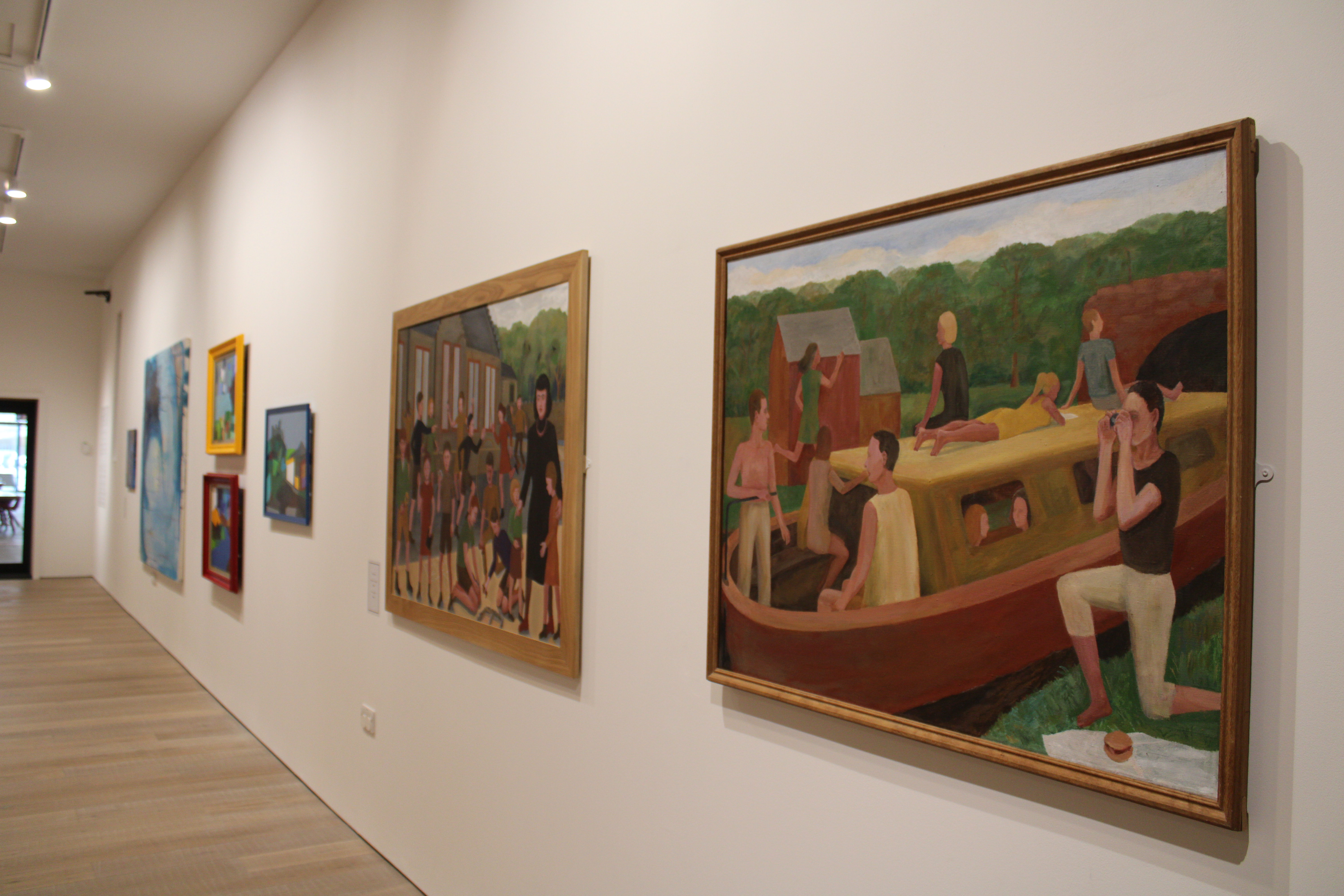 Work by John Bourne seen in perspective
This is a view along the gallery wall, looking towards the entrance.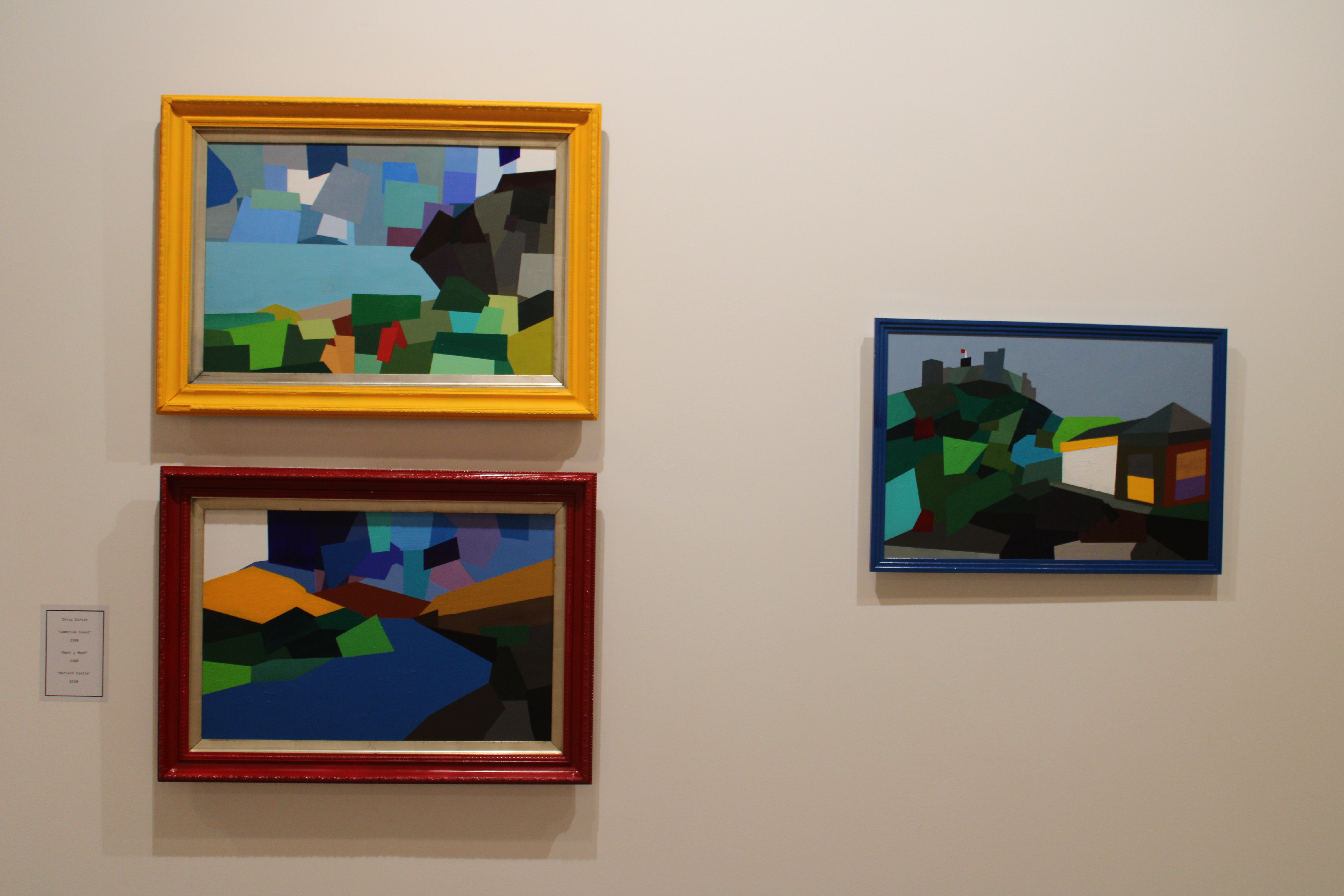 "Cambrian Coast", "Nant y Moch", and "Harlech Castle" by Chris Corish
Although the colour palettes of the artists Chris Corish and John Bourne are very different, both are interested in reducing reality to more simple forms.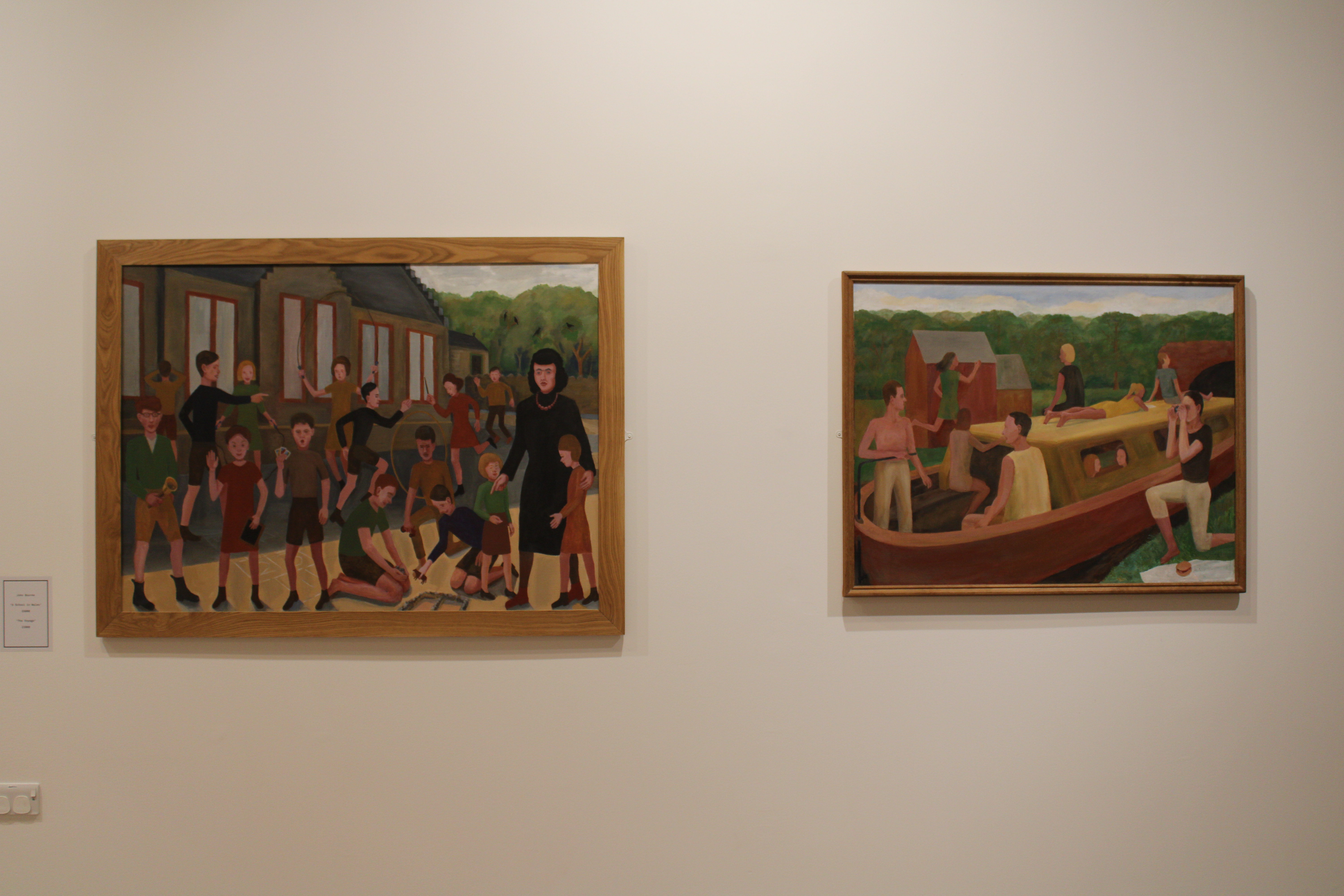 "A School in Wales" and "The Voyage" by John Bourne
In the paintings above, the children have escaped from the classroom into a world of play and imagination while the day out on the Llangollen canal has become a voyage into the unknown and the voyagers are about to enter the Underworld.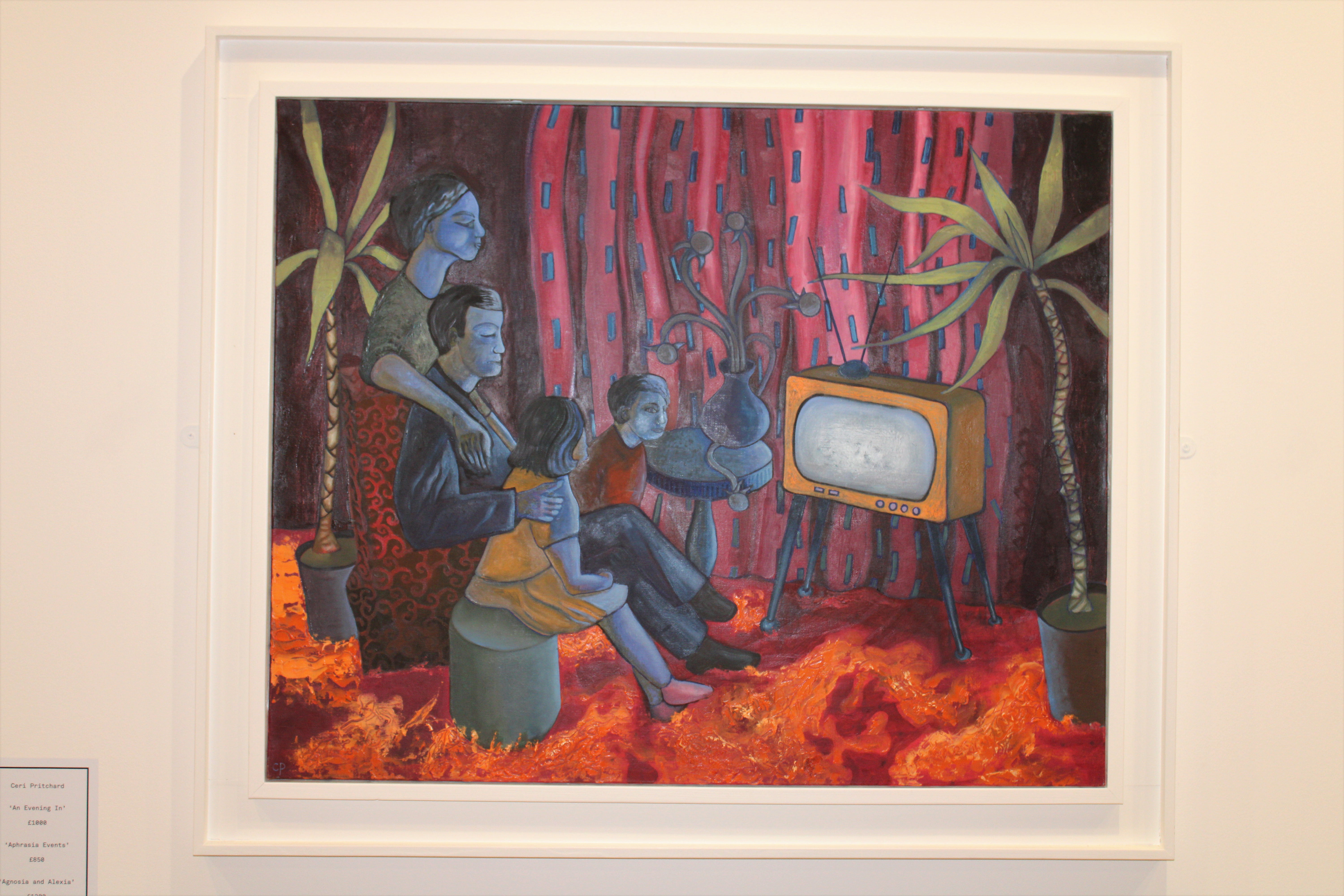 "An Evening In" by Ceri Pritchard
The plants and curtains in this extraordinary painting seem more alive even than the humans.